BOOKS BY DONNA VANN
I've written adventure books set in another time, a teen novel, picture books and fun books about interesting places in the world. My latest is TO NATIVITY AND BEYOND, a book of plays for Christmas and other seasons for use by churches. 
What kids and parents have said:
"A fabulous event - I'm still buzzing!"
"When are you going to write another one of these?'"
"I couldn't put it down."
"CORIN'S QUEST was my favorite book."
"Reading WHICH WAY YOU GONNA JUMP? helped me understand my child who is being bullied at school."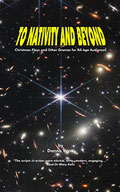 TO NATIVITY AND BEYOND -
Christmas Plays and Other Dramas for All-age Audiences
Playful yet thought-provoking short dramas which capture the heart of Christmas, plus a selection of skits for youth groups.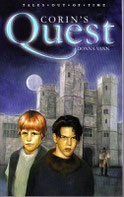 CORINS' QUEST
CORIN, a peasant boy with an odd name, has a foolish desire to become a knight. As he begins his quest, a startling secret puts his life in danger and leads him on an unexpected journey. 
Set in 14th-Century England, the novel plunges the reader into life in the Middle Ages. For ages 9-12.
"No wonder this book has been reprinted! As soon as I started reading, everything else was put aside till I had reached the last page." (from the GoodBookStall)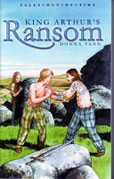 KING ARTHUR'S RANSOM
THE KINGDOM OF CAERLEON is caught in a power struggle. King Uther is dying and the ancient golden neck-ring is missing. Vibiana knows her friend Arthur should win the throne - but will he be able to overcome threats on every side?
Dark-Age Britain comes to life in this novel for ages 9-12. 
"KING ARTHUR'S RANSOM is one of the best books I have ever read." Year 5 Pupil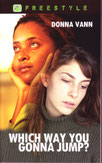 WHICH WAY YOU GONNA JUMP?
Star Smith has enough trouble at school just trying to keep her crazy family a secret. Then Ebony arrives on the scene. With the racist attitudes of local kids, Star knows if she befriends Ebony, she could lose more than her reputation.
Ages 11+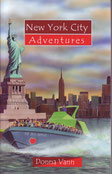 NEW YORK CITY ADVENTURES
Come along as we explore the city that never sleeps! You can take a speedboat ride to the Statue of Liberty or have a sleepover in the Museum of Natural History. You may be surprised to find lots of wildlife in New York. On our journey you will also meet many "secret agents" who serve the people of the Big Apple.
See also CAMBODIAN ADVENTURES and WILD WEST ADVENTURES in this series.
Ages 7-11